Services & Pricing
Soap & Furry
Soap and Furry prides itself on using the highest quality, all natural vegan products, all carefully selected to suit your dog's coat and skin condition leaving the coat smelling fantastic, whilst caring for their skin.
We don't operate a one size fit's all approach; the service is tailored to suit your dog in order to ensure the experience is an enjoyable one for your furry friend.
Animal welfare is our upmost priority so at Soap and Furry we work with you to ensure, as much possible, your preferences are put forward to style the dog to suit your lifestyle and plans.
Price List
Brush Bath & Dry
Perfect for any pup who's a little bit stinky and in need of a clean, in-between full grooms or a tidy up. We'll use an all-natural shampoo suited to their coat, followed by a condition (if needed for those with longer/damaged coats), a blow dry and will give them a good brush through.  To finish, they'll get a delightful spray of doggy fragrance*!
*You are welcome to select from our range at drop off.
As with the Brush, Bath and Dry package, we'll use an all-natural shampoo suited to their coat, followed by a condition (if needed for those with longer/damaged coats), a blow dry and will give them a good brush through. We also tend to their nails, sanitary area and ears and should it be needed, will give a quick trim to their eye area and paws. To finish, they'll get a generous spray of doggy fragrance, again which you are welcome to choose when dropping them off.
Please note this does not include any clipping or scissor styling and double coated breeds do not sit in this category.
A full groom encompasses all the elements in the first two packages and carries on where we style the dog to your preference/breed standard. To finish, they'll get a nice spray of doggy fragrance, which you are welcome to choose when dropping them off, and a hand-made by Carly bow will be added to their collar.
A range of options to allow you to create the ideal grooming package.
Please click on each for further details of the range of additions available.
We're happy to discuss which, if any of these services we think would be of value to you further. Please get in touch.
Specialist Services
Hand Stripping
Hand Stripping is a grooming technique which is used on dogs with coat types where the top coat does not shed naturally, meaning the old topcoat stays in the follicle and the new guard hairs do not have room to grow. It's a natural technique using a range of stripping tools and removing the coat by hand with some areas tidied with scissors if required.
Following this method helps promote healthy skin and coat while maintaining the proper desired coat texture and colour for your dog. It's a lengthier process so hand stripping appointments will be allocated longer.
Some of the breeds that have a coat that requires hand stripping include (but are not limited to):
Airedale Terriers, American Cocker Spaniel, Boarder Terriers, Cairn Terriers, Clumber Spaniel, English Cocker Spaniel, English Setter, English Springer Spaniel, Fox Terriers, Gordon Setter, Irish Terriers, Irish Wolfhound, Jack Russell Terriers (Rough or Broken coats), Lakeland Terriers, Miniature, Standard and Giant Schnauzers, Norfolk Terriers, Norwich Terriers, Parson Russell Terriers, Scottish Terriers, Welsh Springer Spaniel, Welsh Terrier, Wire Haired Dachshund, Wire Haired Vizsla, West Highland Terriers. 

If you would like to discuss the best option for your dog, whether hand-stripping or opting to have a clipper trim instead, we can ensure together we come up with the best solution for you and your dog.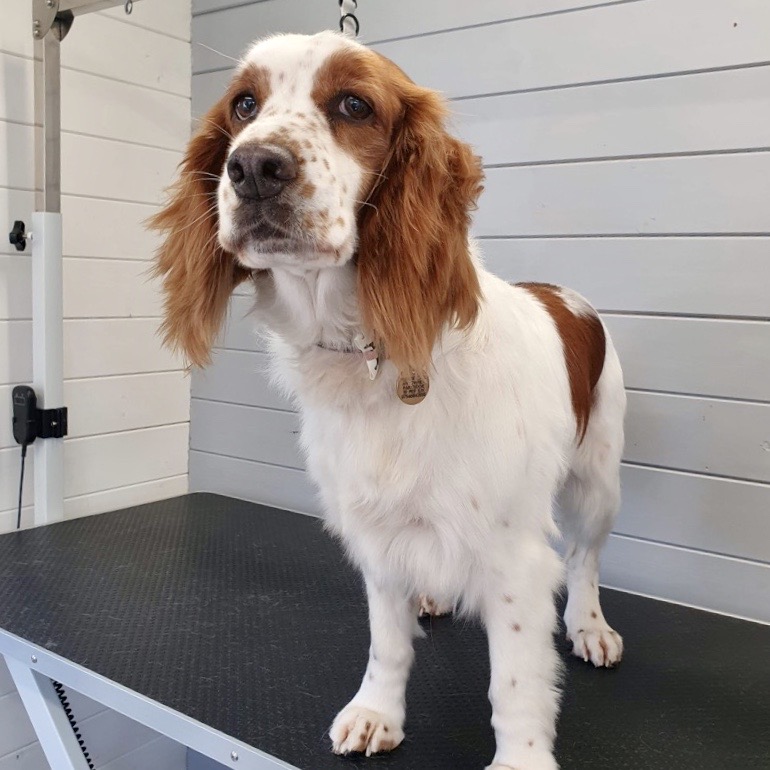 Small £45 | Medium £55 | Large £65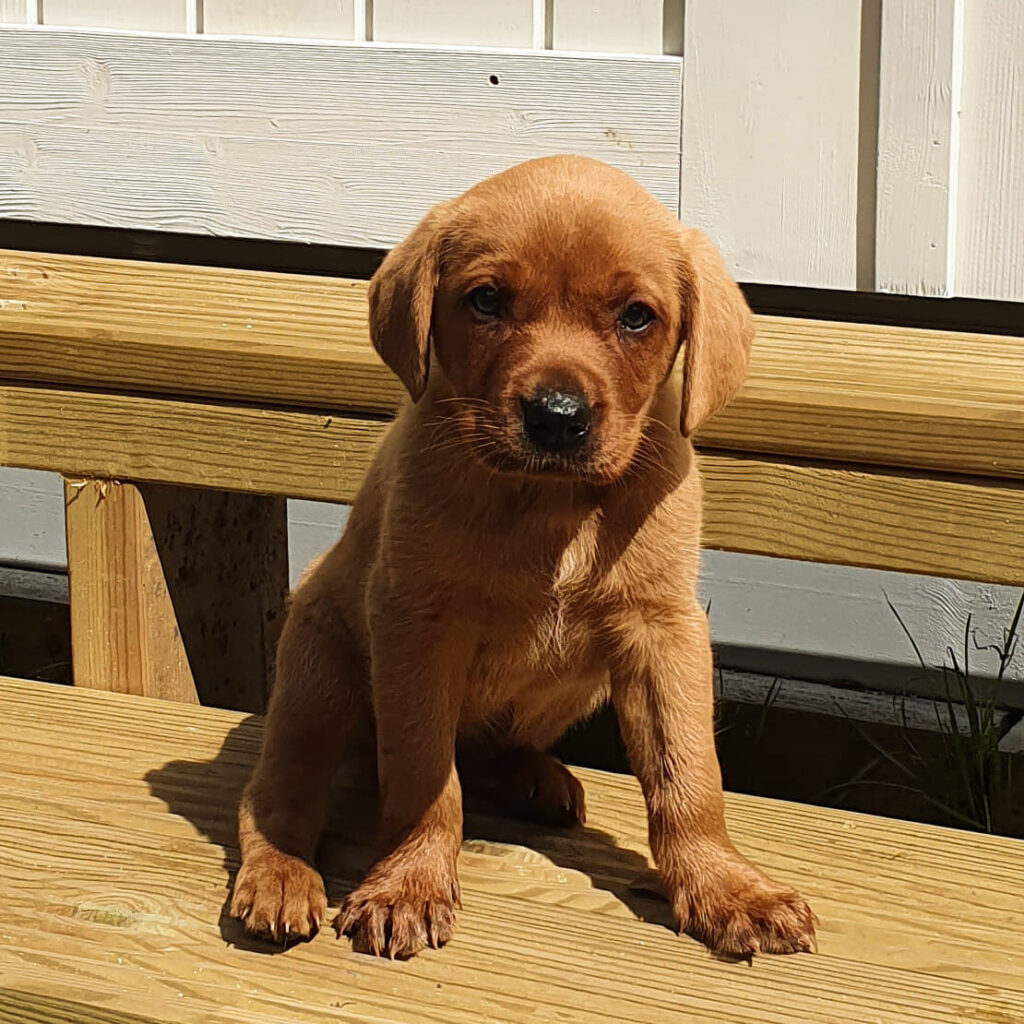 First Visit Free, Then £18
Older Than 6 Months, Full Groom Applies
Specialist Services
Puppy Groom
It's vitally important to get a puppy socialised to the grooming process as soon as possible; which can be anytime from a week past their final vaccinations.
Regular grooming from a young age means they are much happier with the process throughout their lives keeping them happy and healthy.
During the first few sessions, we'll take it at the puppies pace, starting off slowly; having a play, cuddle and a few treats to gain their trust and ensure the salon is a place they like to come. We'll then take them one step at a time through each element of the grooming process, doing as much as we can each time until we achieve a full groom. Some puppies adapt very quickly and others will take longer and more coaxing through the process.
We'll also talk you through the tools and techniques you'll need to groom your dog at home, helping maintain the coat in-between grooms which will in turn ensure we can achieve the style and trim you choose. Play with their feet and in-between their toes, give them a brush and a comb through, dry your hair around them so they get used to a drying noise, all will help tremendously in socialising the dogs to the process starting at home.
Puppy sessions are usually shorter in length, roughly one hour to ensure they are not overwhelmed with the process at any time. Finally, if you wanted to come to the salon to familiarise your puppy with the surroundings prior to attending their first appointment, we would be happy to accommodate, just let us know when to expect you.
Ready to book?
We can't wait to hear from you!