Soap and Furry is located in Stamford, Lincolnshire. The salon is easily accessible for anyone in Stamford and the surrounding areas.
We are walking distance to the town centre and edge of town shops, meaning if you fancied a quick pop into town while your dog is groomed, it could be an ideal opportunity to run a few errands or grab a coffee from one of the great local cafes.
COVID-19 Precautions
In order to protect customers as well as ourselves, please closely follow the government guidelines regarding COVID-19 symptoms. Please do not attend the salon if you or any members of your household are symptomatic. We would kindly ask you re-schedule your appointment two weeks following isolation. We will do our best to reschedule your appointment to suit once all is clear.
Please ensure you wear a mask when entering the salon and sanitise your hands upon entry, using the hand sanitiser provided to the right. 
Please follow social distancing guidelines.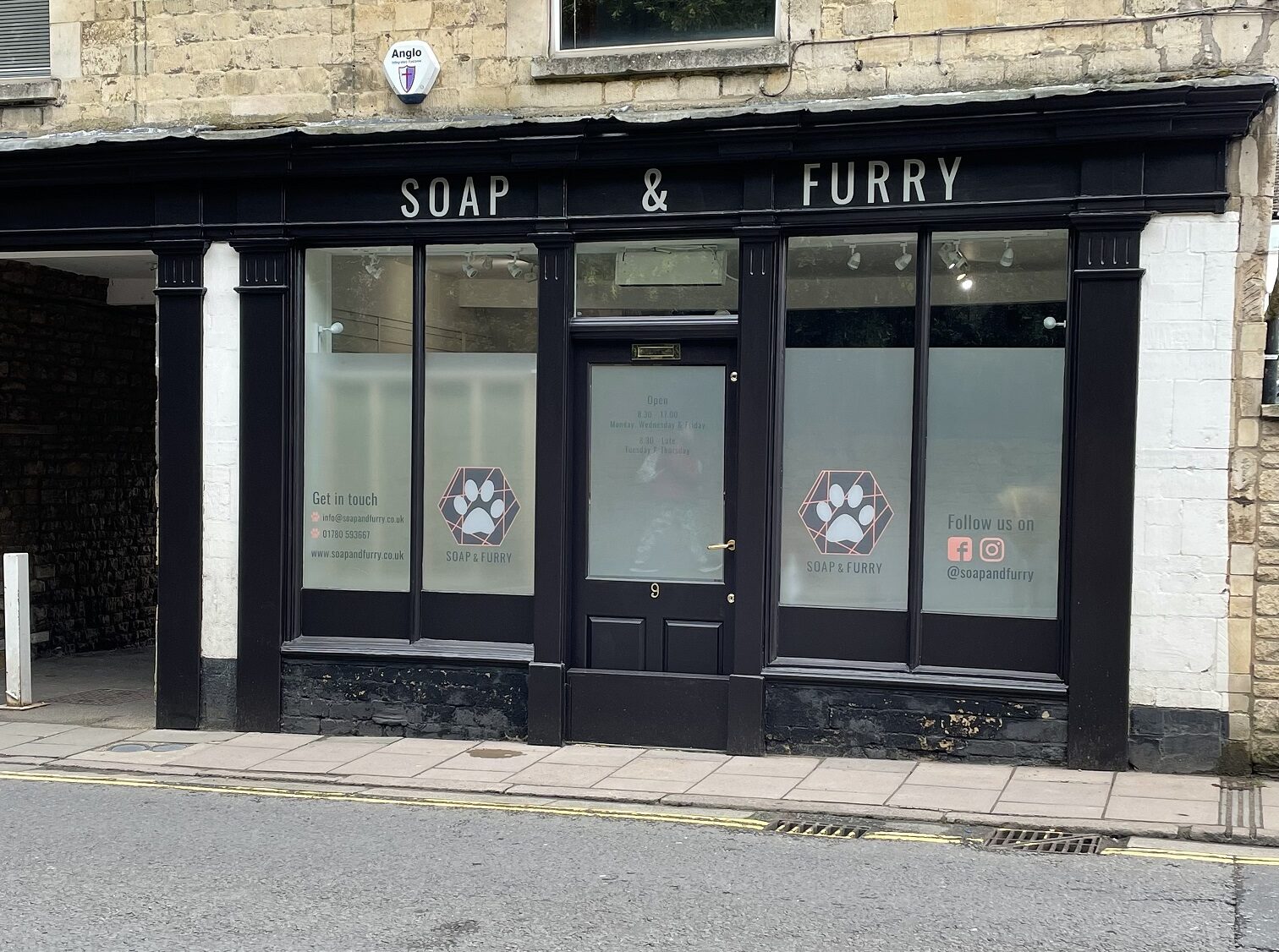 Message Us
You can write to us by using Facebook Messenger or by completing the contact form below. Be sure to check out our FAQ section first for an immediate answer.
We're quick to respond to new messages and look forward to hearing from you. 
Complete Our Contact Form
All data supplied is confidential and will not be passed on to any third parties adhering to GDPR Legislation. We're quick to respond. 
Frequently Asked Questions
Please see below our Frequently Asked Questions, this area will highlight key areas and clarify any queries you may have.
Terms And Conditions
To ensure your dog receives the best care and experience possible during their groom with us, it's vitally important these T&C's are read and understood. We also require a client consent form signature which we will ask you to complete prior to their first groom.
Should any circumstances change during your time as a customer with us, please inform us so we can update our records accordingly.